Pebble Cosmos Engage 1.95″ Largest Display Smartwatch
Pebble Cosmos Engage 1.95″ Largest Display
Smartwatch | High-Resolution | BT Calling | Wireless Charging Smartwatch
You can stay connected and keep an eye on your health parameters with the help of the Pebble Cosmos PFB37 Engage Rugged Smartwatch. It is ideal for monitoring your day-to-day activities and sports a durable silicon and nylon band style. In addition, this smartwatch ensures effortless scrolling for a user-friendly experience with its Active Rotating Crown. Moreover, featuring up to 4.95 cm (1.95) large full-screen display, which has a high resolution of up to 320x385p and a brightness of up to 600 nits, this smartwatch delivers a high-quality display indoors and outdoors.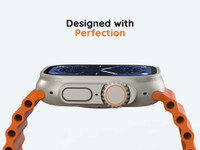 Seamless Experience
Sporting an Active Rotating Crown, this smartwatch ensures hassle-free scrolling for a user-friendly experience.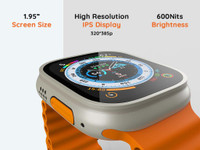 High-resolution Display
Pebble Cosmos Engage Equipped with up to 4.95 cm (1.95) full-screen display, up to 320x385p resolution, and up to 600 nits brightness, this smartwatch offers high-quality display both indoors as well as outside.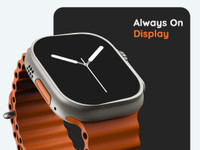 Always-on Display
Boasting an always-on display, this smartwatch keeps its display active and bright at all times.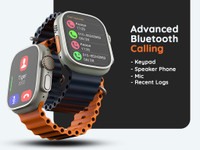 Sophisticated Bluetooth Calling
When receiving or dialling calls on this smartwatch, its improved inbuilt speaker and microphone offer a seamless and responsive experience.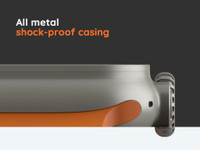 Resistant to Shocks
Thanks to its rugged design with metallic alloy casing and IML coating, this smartwatch is shock-resistant and suitable for all kinds of activities.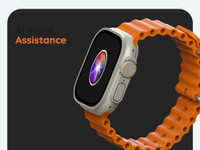 AI Voice Assistance
When you want to play your favourite music, make a call to your friend, or check the weather updates, you can simply tap the screen of this smartwatch to command your voice assistant.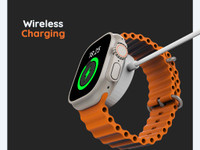 Strong Battery
Pebble Cosmos Engage With a wireless charging port, you can juice up your smartwatch no matter where you are. Its high-performance battery provides a significant standby battery charge of up to five days and around three to four days of regular use.
Accurate Sensors
Pebble Cosmos Engage Integrated with advanced HR sensors, this smartwatch lets you remain updated with your health.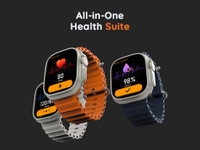 Smart Health Monitoring Technology
Courtesy of its all-in-one Pebble Health Suite application, this smartwatch offers smart health monitoring technology that allows you to keep an eye on your SpO2 blood oxygen levels, heart rate, sleeping pattern, and more at all times.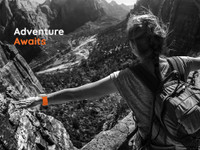 Robust Build
Owing to its 3ATM dust-, splash-, and sweat-resistant build, this smartwatch is an ideal addition to your fitness routine. So, you can select from a variety of sports modes, such as cycling, climbing, running, and walking.