F&D F190X 46W 2.1 Bluetooth Multimedia Speaker
If you are keen on multimedia speakers that can deliver rich and immersive sound, then the F&D F190X Bluetooth speaker could be an ideal choice for you. With an enhanced 46 W sound and booming bass, this speaker can uplift your audio experience to a whole new level. This speaker offers you a multi-network listening range where you can play your tunes through a USB port, AUX port, or a microSD card. Let your party spirits soar with the powerful sound of the F&D F190X Bluetooth speaker.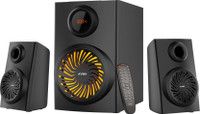 Your Party Companion
Liven up any party with the booming sound of the F&D F190X Bluetooth speaker. With an impressive 46 W sound and hard-hitting bass, this speaker lets you play your favorite tracks in various ways, such as Bluetooth, USB, AUX, and microSD card.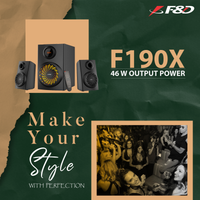 Booming Sounds
The F&D F190X party speakers with 46 W sound output deliver clear, balanced sound along with powerful bass, offering you a rich audio experience.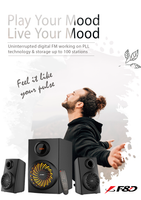 Multi-network Sound Feature
Get your party going with an array of options as you can play your favourite tracks by connecting this speaker system to compatible devices. With Bluetooth connectivity, you can enjoy listening to music wirelessly or connect through other modes, such as USB port, microSD card, and AUX port.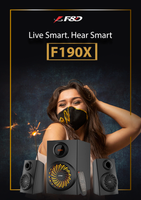 Drum Beat Party Speaker
Give your party a musical boost with the Drum Beat party speaker. This speaker delivers an ideal mix of style and great audio, enriching every mood and occasion.