Skullcandy Method Bluetooth Wireless Sport Earbuds with Mic Swirl Black Red
Our best sport bud is now wireless. Whether you're on the treadmill or running on a trail, the lightweight and secure design of method wireless sits comfortably around the neck and securely in your ears-even when wearing a helmet. Thanks to Bluetooth connectivity, you can wander up to 33 feet from your mobile device while streaming music and calls. A sweat-resistant design maximizes durability ensuring your playlist doesn't stop until you do. With up to 9 hours of rechargeable battery life, you can chase that second wind without turning back.
Now, say goodbye to tangled earphones and listen to your favorite playlist in high-quality audio with the wireless Skullcandy Method headset. The sweat-resistant around-the-neck collar design makes it convenient to carry and use while travelling, and during gym sessions. It also comes with Bluetooth connectivity, and a built-in microphone and remote controller amongst other features.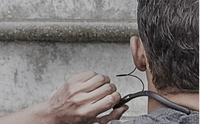 Wireless
The Skullcandy headset is wireless, lightweight, and comfortable to use. Its sweat-resistant design makes it ideal for use while you are sweating it out at the gym, hiking or travelling. It stays in your ears firmly and smoothly, and lets you listen to music without the need for frequent adjustment. You can enjoy uninterrupted music as it comes with a rechargeable battery that can stay for up to 9 hours.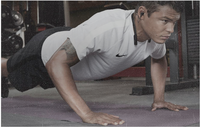 Bluetooth Connectivity
Complete your power-packed cardio session or do the tango on your favorite songs by connecting this headset to your smart device via Bluetooth.
About this item
Wireless sport Bluetooth wireless connectivity and a 9-hour rechargeable battery set your workouts free

Secure fit flexsporttm collar is comfortable and secure and duallocktm buds won't fall out of your ears

Durability sweat-resistant construction means you can worry about your workout, not your buds, Noise Isolating Fit

Hour battery listen longer and work harder with nine hours of rechargeable battery life 

Speaker Driver: 10mm

Impedance: 16 Ohms

Sound Pressure Level: 85 dB (1mW/500Hz)

Frequency Response: 20kHz – 20Hz 

Bluetooth: 4.1v

9 Hours of Battery Life

Sweat and Water Resistant (IPX4) 

Built-in mic and remote for uninterrupted workouts, manage your calls, music and volume with the built-in mic and remote